Contraflow offers a unique planning experience for clients, by providing the best Traffic Management safety. Our design team is experienced in the development of detailed, site specific Traffic Management Plans for our contractors working in the Resources, Construction, Infrastructure, Utilities, Local Government and Events industries.
Our highly skilled team will liaise with the client to gain a comprehensive understanding of site requirements and identify all potential hazards. This may include a dedicated site visit to accurately assess all risks. Contraflow can advise on the most efficient solution to reduce site risks and improve traffic flow during works.
---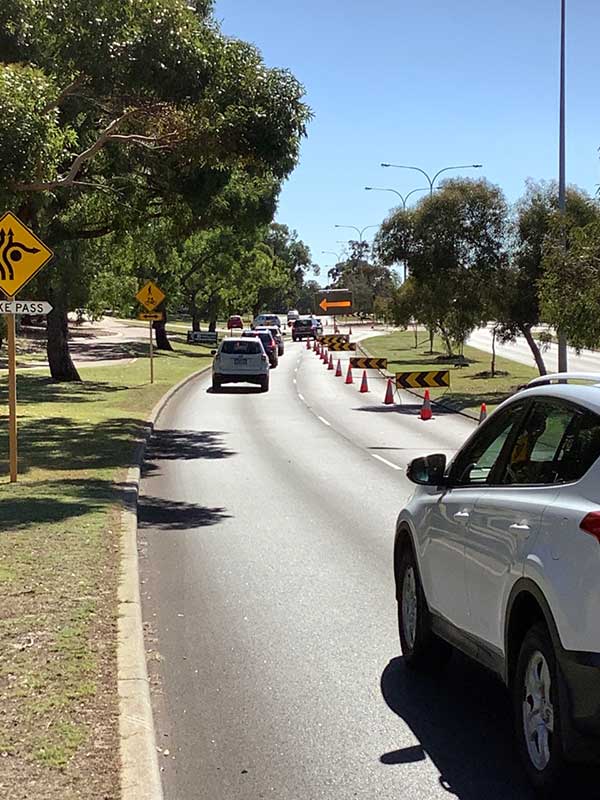 Contraflow will liaise with all relevant Road Authorities and Local Governments to obtain permits and approvals, ensuring your site is completely safe with all required documentation.
We offer:
Comprehensive Traffic Management Plans
Multi stage, night works & round-the-clock projects
Traffic Management Plans designed in accordance with the AGTTM ,Main Roads Western Australia Traffic Management for Works on Roads Code of Practice and AS 1742.3
Risk & Hazard Assessment including site visits where required
Risk mitigation and efficiency strategies
Transparent costing and cost-effective solutions
Safety first approach
Limit liability through demonstrated commitment to safety
---
We offer a progressive, supportive and exciting working environment and strive to offer all employees the training, tools and knowledge required to deliver quality projects to our clients.